7 Benefits of Having a Ring Light iPad Photo Booth
It wasn't that long ago that ring lights were just for the domain of product photographers or makeup influences. A recent study has predicted that the market for ring lights will grow by more than 14% in the next ten years.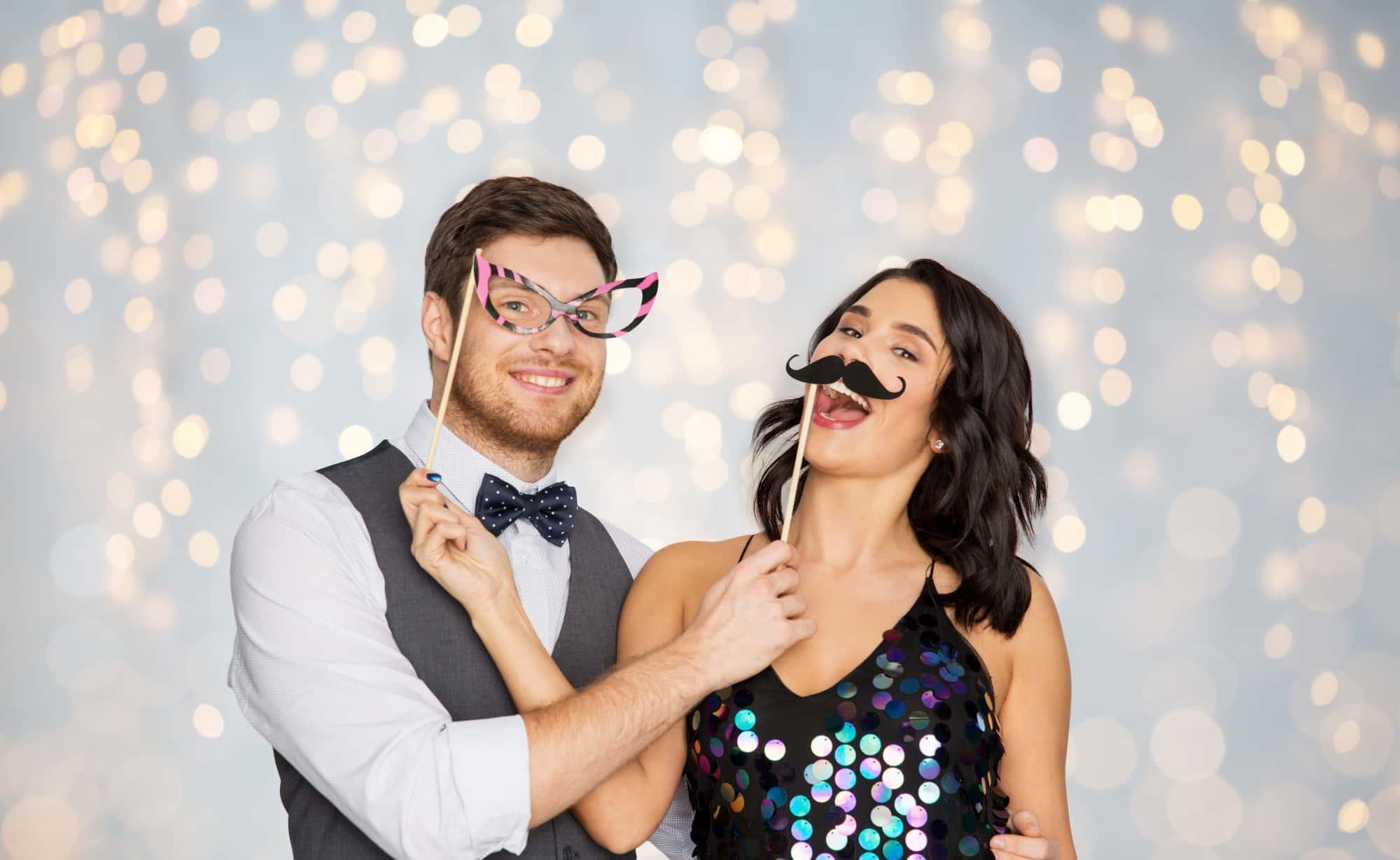 Photobooths have always held popular appeal, and now pretty much every major life event, from parties to weddings, will feature a photo booth somewhere. Things have moved on a lot since the static, crowded box everyone had to scramble inside. Now, the use of a ring light iPad photo booth is increasingly popular.
This modern take on the classic photo booth allows people to get flawless images in crisp and vibrant color. They have really transformed the way we take and capture memories of events.
If you're not convinced this device will take perfect-looking photographs, make memories, and instigate fun, read on to learn about the benefits of using a ring light iPad photo booth at your next function.
What Exactly Is a Ring Light?
A ring light is circular-shaped and typically powered by LEDs or fluorescent lights. They are available in a range of diameters, the most common sizes being 12, 14, and 18 inches.
Usually, they are mounted on a tripod stand, with the main advantage being that you can put your camera through the middle. This means the camera lens is directly in the center of the light source.
What Exactly Is a Ring Light Photo Booth?
Photo booths are nothing new and a firm favorite at weddings, graduation balls, and parties. Although the novelty and nostalgia of the classic photo booth still haven't' worn thin, there are tons of other types of photo booths available now, including the ring light photo booth.
These use the ring light we mentioned above but are mounted on a much more solid stand. Instead of a camera or smartphone mounted in the middle of the ring light, they use the camera on a tablet or iPad and the special app software. Sometimes they have a printer built inside the stand; if not, the images will be sent via email.
Suitable light iPad photo booths are a great addition to any celebration and will allow your guests to capture memories of the event in an easy way.
The Benefits of a Ring Light iPad Photo Booth
So why should you consider doing ring light photos at your next event? There are loads of reasons why you will love them, from creating smoother skin to making colors seem more vibrant—and so much more!
Eliminates Harsh Shadows
One of the main benefits of using a ring light is that it eliminates harsh shadows. If the sunlight isn't direct, it's coming from lots of directions. This means there's little chance of unflattering shadows, which is often the case for a single small flash on a camera.
Softens the Lighting
Because the light has been diffused, it gives an overall softness to the ambiance. Ring lights come in various colors, too, and save the need for adding filters. You could use a bright white LED which, although soft, gives a colder look to your photos.
If you want to go ultra soft, opt for one of the yellower or light pink LED rings that give your photos a warm, almost powdery feel. Whichever aesthetic you choose, using a ring light will give beautiful soft images.
Makes Colors Stand Out
Because the light is coming from all directions, using a ring light helps to emphasize the color of things by illuminating them from all angles. There's also a bit of science behind it. LEDs help to make colors stand out, thanks to their different wavelengths.
You can also control how much you want colors to stand out by changing the color of the ring light. The bright white LED light bulbs offer the most natural lighting and make reds, oranges, and yellows stand out.
Creates Flattering Facial Close-Ups and Enhances Your Eyes
Because a ring light eliminates harsh shadows and softens the light, the result is that photos taken in your iPad photo booth are incredibly flattering. Skin tones are evened out, slight blemishes and wrinkles seem to disappear, and you have an overall healthy glow.
The central camera lens also helps to make your eyes look more prominent and the color pop. This is because you're not squinting, trying to simultaneously look into the light and camera.
Limits Glare and Improves Image Focus
Because of the even distribution of light, Ring lights help to reduce glare and, in turn, improve image focus. If you're trying to get several people into a shot, it can be challenging for the lens to know what to focus on, especially if people are moving about. A consistent light reduces the likelihood of images that look blurred and out of focus.
Because light from ring light is more consistent, the result is bold, vibrant, and sharp-looking images.
Why Use Gifyyy?
If you're planning a function or work with events, and want to include an iPad ring light photo booth to capture the event, then Gifyyy is for you. Gifyyy is an affordable, all-in-one photo booth kit whose benefits include:
Gifyyy has beautiful hardware and includes the ring light and iPad mounting hardware
It includes its own software, which handles delivery by text message and gallery hosting
It's effortless to set up and use
A range of clever accessories are available to make your life easier
How Well Are You Storing Your Photo Booth Images?
So you've got your ring light iPad photo booth sorted. Now, what do you do with all those images?
Gifyyy is the perfect answer to this problem. Gifyyy is all-inclusive and includes the hardware and software you need to start taking photo booth images. We include an iPad app that lets people capture their own gifs and images at the photo booth. This integrates seamlessly with Gifgo, our gallery platform.
GifGo, included with every Gifyyy photo booth, is our in-house gallery delivery software. Gifgo galleries are fast loading and let you share your content across social media with features like branding and event information.
Your Gifyyy web account lets you manage all your galleries, and connect with guests after the event.
Click here to get your Gifyyy photo booth today.