Introducing gifgo
We are so excited to announce the launch of gifgo, a new lightning-fast gallery hosting platform, engineered from the ground-up to host gifyyy galleries.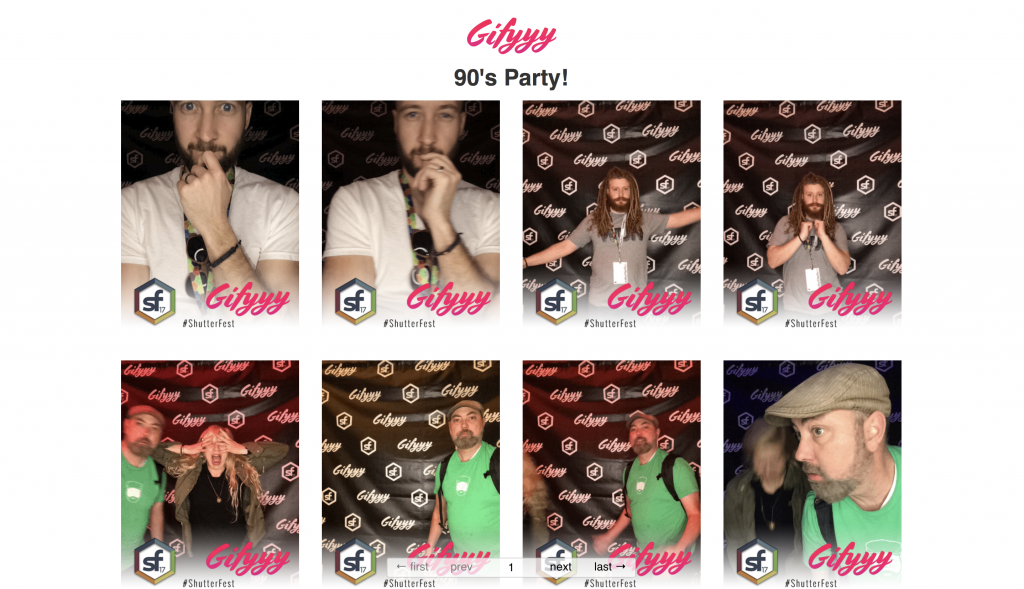 Gifgo galleries are faster, more social, and open up new possibilities for branding. And because they run on a separate domain from Gifyyy.com, they will avoid confusion between your brands and ours. We call this Grey-Label. It's not your own domain, but it's also not ours: neutral territory, ripe to make your own.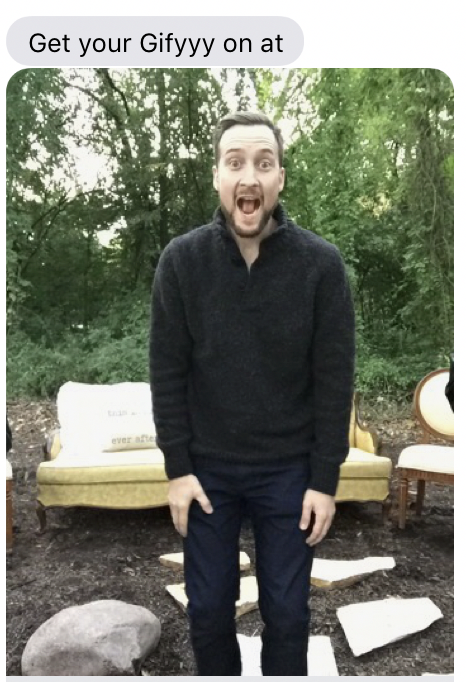 What is gifgo?
Gifgo is a rocket ship for your gifs. It's is a new gallery platform, built on the latest and greatest web technology. From first principles, it is built to be fast. And unlike the galleries on gifyyy.com, pages are rendered on the server, which means huge improvements for load-times and performance on mobile. And it means things like GIF previews in imessage will work.
Beyond just being fast, gifgo is a foundation for the future of Gifyyy. It's extensible. It contains a framework for much richer branding possibilities — we'll be taking full advantage of this in future platform updates that will give you much more fine-grained control over branding and gallery customisation. It also lays the groundwork for new gallery and media formats.
Gifgo also adds beta-support for platform-native facebook sharing. We're still ironing kinks out here, but bear with us. It's going to be so worth it. Some of our tests show playable gif previews on Facebook, others don't. Working with GIFs on Facebook has always been a bit of an unpredictable venture, but we're actively trying to work through this with the facebook developer portal. I'll keep you posted.
Why did we build gifgo?
There are two headline reasons we built gifgo
1. We wanted to give you a gallery space that wasn't connected to the Gifyyy brand.
2. We wanted our gallery experience to be faster and more nimble, especially on mobile devices.
We put a lot of time into branding Gifyyy, and we know you put a lot of time into branding your own Gifyyy-powered photobooth offerings. We don't want our efforts to conflict with yours, or to leave your users confused as to who you are.
Gifgo uses an advanced content delivery network from Amazon's AWS, and delivers galleries ready to go (unlike Gifyyy.com which creates galleries on-the-fly on your device). We've seen improved gallery loading times anywhere between two and fifteen times faster than Gifyyy.com galleries.
Gifgo is a blank slate. Right now we offer the same theme options as Gifyyy.com, but it's built for growth. If any of you are interested in beta-testing custom gallery colours, hit me up.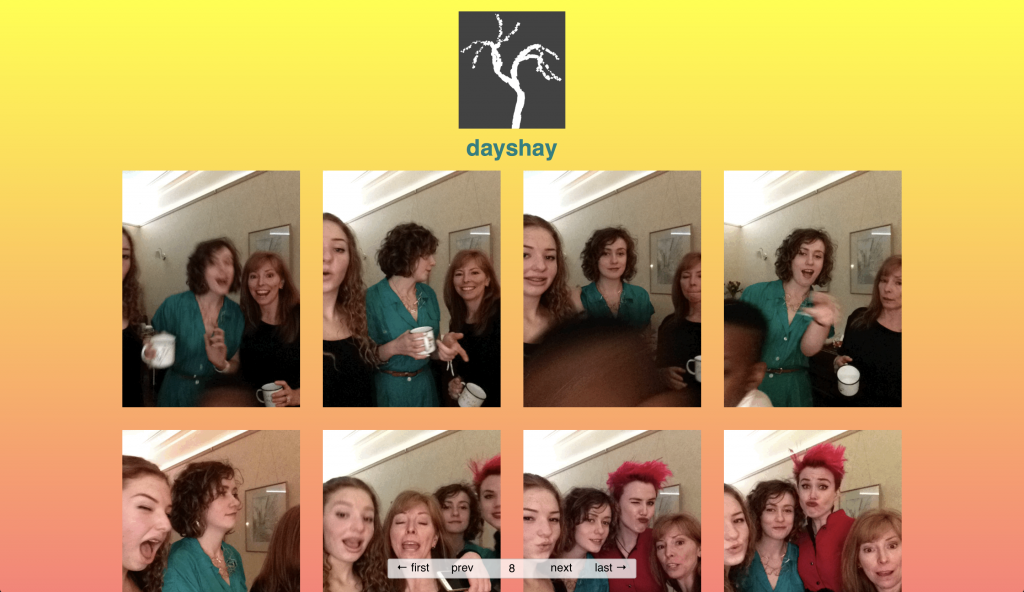 What does gifgo do?
It's purely an image delivery platform. Just the gallery sections of Gifyyy.com, but on steroids.
Gifgo is live today. Any events created today and going forwards will be delivered via gifgo. If you want to check out any of your existing galleries on gifgo, you'll see a link in the manage page for that event.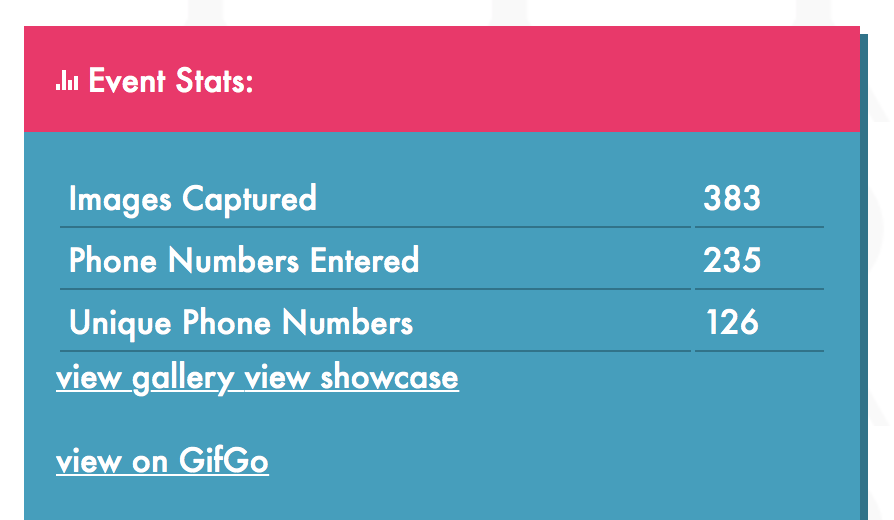 What's next for Gifyyy?
We're working hard on our next iOS release
This is going to bring hybrid gif/still mode, and a bunch of performance and stability enhancements. We're aiming to have that in the app store around the end of this month
Next on the web platform, we'll be releasing more detailed branding and theme customisation, including getting your event logos into sharing emails.
Towards the end of the summer we'll be launching an event reporting and analytics module.