Mystic Seminars, Portland, OR
Mystic Seminars.  What a special photography conference.  I've been to a lot of wedding photography conferences, workshops and seminars, and there is nothing quite like Mystic.  The quality of Speakers, Sponsors, and Attendees is like nowhere else.  And the location is like nowhere else.  Although Mystic Seminars started in the small town of Mystic, Connecticut, Walter moved it to Portland, Oregan, just one year ago because he has a deep love for this Pacific Northwest city.  And after spending a few days here with the Gifyyy crew and my own family, I could tell why.  Incredible coffee, honestly nice people, the only IPA in the world that I actually like, seriously amazing doughnuts (that's a plug for you, Voodoo!), and good food around every corner - it doesn't get much better than this.  The environment is a bonus, too.
This was Gifyyy's opening to the world, and I'm so grateful for everyone who was a part of it.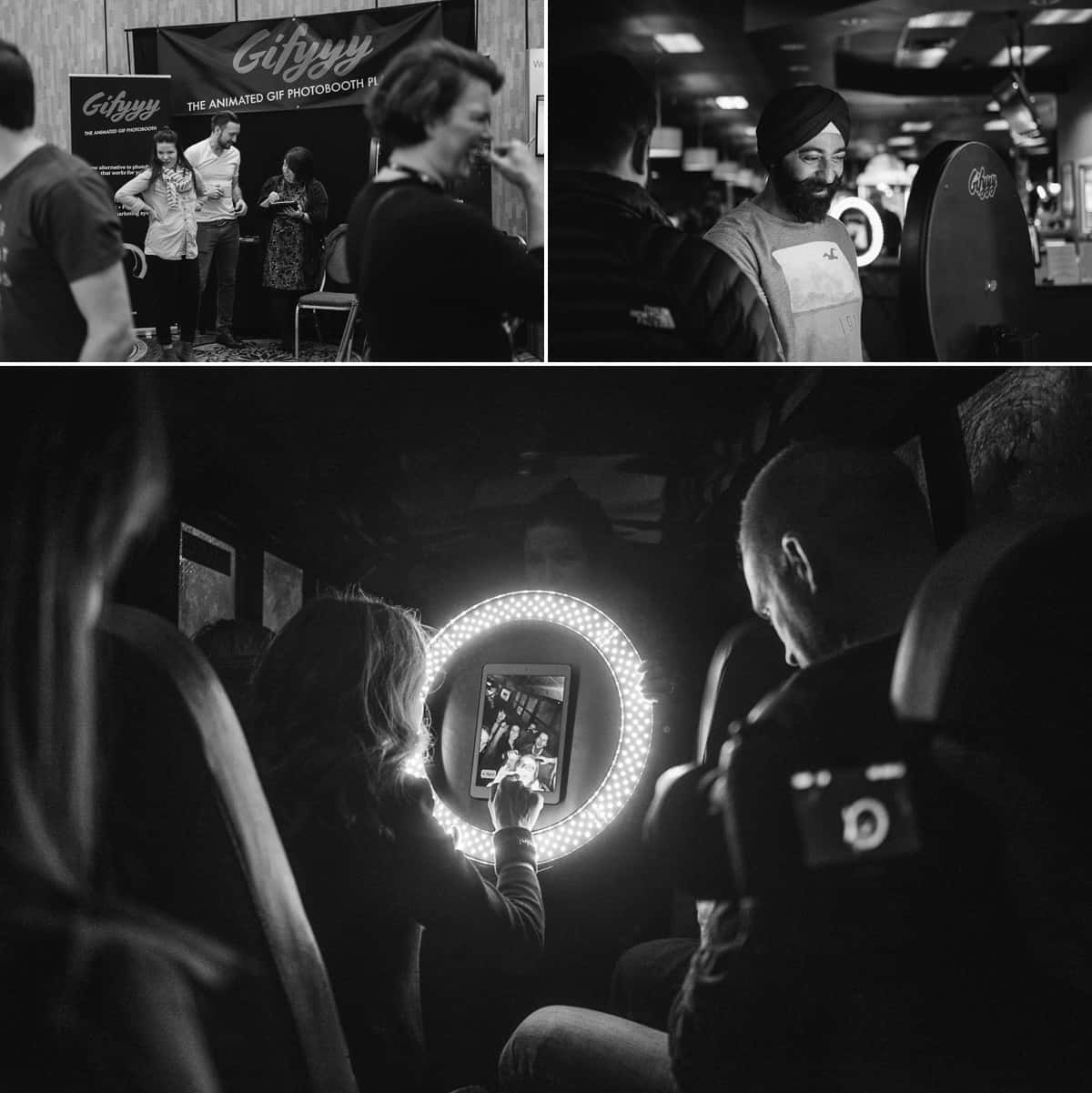 Highlights, briefly:  Getting lost on a rampant bus ride adventure (try to picture 3 yellow school busses trying to caravan through small city blocks, add voodoo doll, a bus driver who tried to simultaneously juggle 2 mobile phones and a GPS device, and 2 bus drivers in training,) watching Gifyyy come to live on a bus ride, an incredible line-up of speakers, and insightful conversation with incredible people until 3am each night.
Being a vendor in the photography world is wild.  It's not much different than being a photographer.  You have to be organized, listen to your gut, take risks, and put yourself out there.  The only difference for me?  Being a vendor has given me an effective way to give back, and for that reason I'm super excited to be a part of all this.  As a wedding photographer - mostly for reasons of self-esteem - I felt like my voice got lost in the photography world because there are just so many of them.  It's a total lie.  I really just haven't piped up to my fullest potential.  But that's another story all-together.
For now I just want to say thank you.  We're so excited to be out on the court of life, especially in an industry full of such creative, mindful, and interesting people.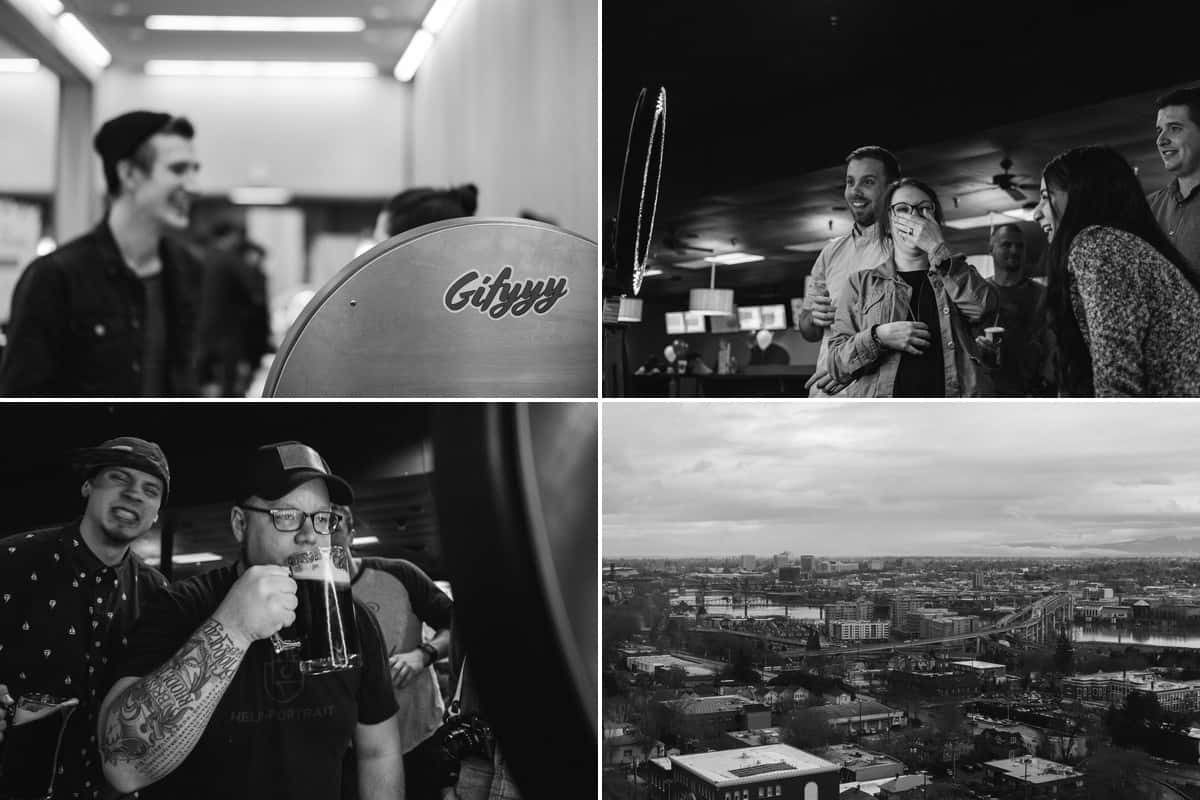 My name is Ben Chernivsky.  I'm currently a full-time wedding photographer.  I'm introducing myself because this is our first real blog post on the Gifyyy blog.  My friend David Miller and I created Gifyyy exactly a year ago.  I flew David to Chicago from his hometown of London so we could develop something together during the slow season.  We sat in the This Is Feeling studio and plugged away at a simple idea I had in my head.  I had only started one other business in my life.  David had never programmed something on the scale that Gifyyy would be.  But we said yes to something we both felt excited about.
Fast forward 2 months.  It's 1am and I'm walking around MGM Grand's casino in Las Vegas ready to end the night, and I see a familiar face in the Lobby Bar.  I had never met him, but I had heard about him and seen his random updates on Facebook.  I knew who he was because he had a reputation for starting a photography conference called Mystic Seminars.  I walked right up to Walter Van Dussen and introduced myself.  We spoke for about an hour.  He was the first person at WPPI that I mentioned Gifyyy to.  Walter is the kind of guy you could tell anything to.  He has an open heart, and everything he says comes with a tone of "spectacular, spectacular!"  Walter seemed to like whatever this Gifyyy thing was all about, and so it was the first time I felt like we could give Gifyyy to the world.  After connecting on Facebook he left me with one simple statement: "Message me when you're done with it."
So I did.  My first big goal was set, and that's how Gifyyy ended up at Mystic Seminars this year.